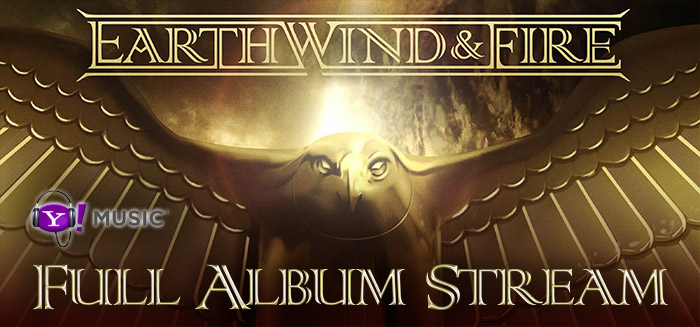 "How to describe one of the most consistently successful, influential, and beloved bands of the past half century? Not an easy task to take on, so we'll just make it simple: Earth Wind & Fire. The group, which has been active since 1969 and has spanned just about all popular music genres over its tenure, has not released a studio album of new material since 2005. This fall (September 10, to be exact), they're finally putting out a brand-new set, Now Then & Forever."
Head over to Yahoo Music RIGHT NOW to hear NOW, THEN & FOREVER in it's entirety a full week before it's out!
Spread the word all around the world!